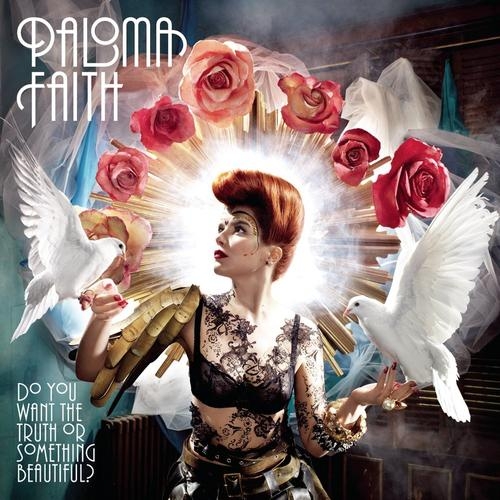 We're excited to offer new Galaxy S III users in Germany, U.K., France, Italy, Spain and the U.S. - a free 30 day trial combined with a FREE album.
To get the free trial, access the pre-loaded Music Hub app on your Galaxy S III device, or go to Samsung Apps or Google Play (in the U.S.). Here you will be able to choose one free album from a selection of country-specific albums. You get to keep, download, and do whatever you like with your free album, but we recommend listening to it.
Here's a sneak peak at a few of the free albums for UK, Germany and France…a complete list of free album titles by country is available on request.
The UK gets a dose of Paloma Faith, who has had an incredible year. Get to know Paloma Faith with her release "Do You Want the Truth of Something Beautiful"….FOR FREE…in the UK. Prince tapped her to perform at his NPG Music and Arts Festival. Her new release "Fall to Grace" entered the official UK charts at #2 and has stayed in the Top 20 ever since.
For France….we spend time with the Internationally acclaimed artist, Anggun. She has sold over 2 million records, has releases in over 35 countries, and is THE Asian artist who has sold the most records outside of Asia. Her new release "Echoes" is a gift.
For Germany, we have Sunrise Avenue's On the Way to Wonderland, a real gem that was originally released in 2006 in most of Europe. The biggest hit "Fairytale Gone Bad" reached several top positions in radio and single charts in many countries and the band performed 3 sold out European tours and the biggest European festivals, such as the main stage of Rock am Ring in 2007.